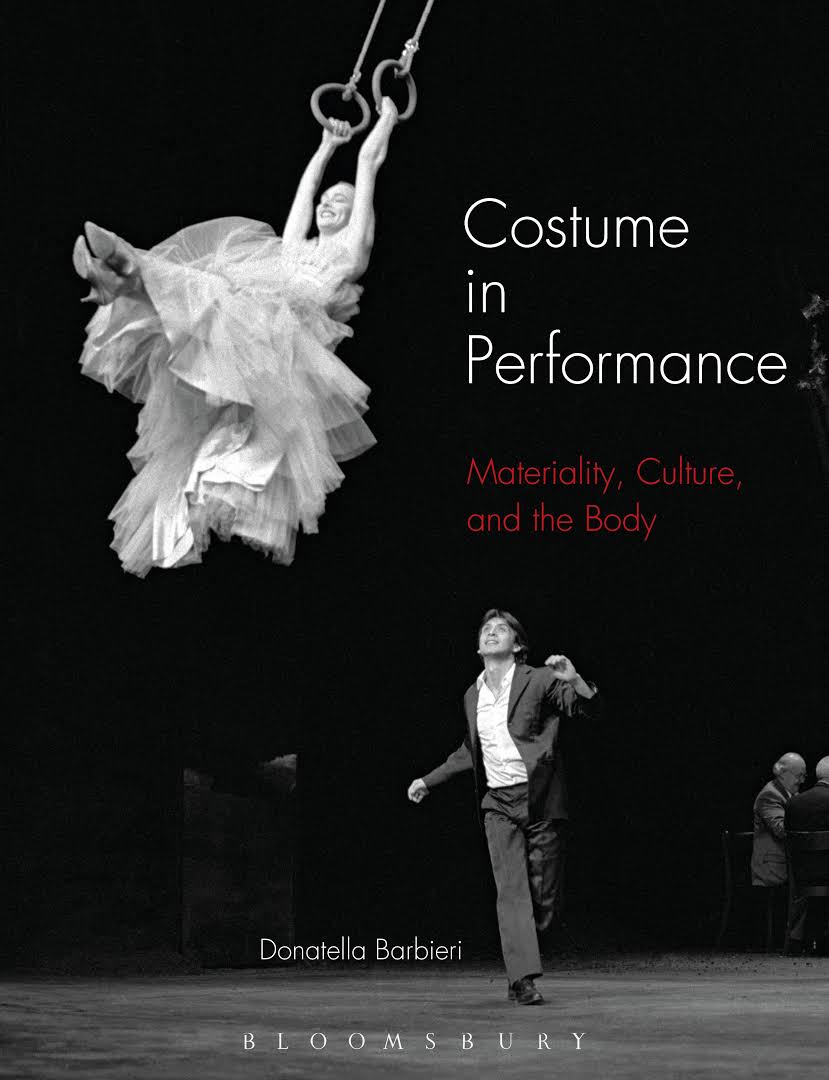 Costume in Performance: Materiality, Culture and the Body
About Costume in Performance
This beautifully illustrated book conveys the centrality of costume to live performance. Finding associations between contemporary practices and historical manifestations, costume is explored in six thematic chapters, examining the transformative ritual of costuming; choruses as reflective of society; the grotesque, transgressive costume; the female sublime as emancipation; costume as sculptural art in motion; and the here-and-now as history.
Viewing the material costume as a crucial aspect in the preparation, presentation and reception of live performance, the book brings together costumed performances through history. These range from ancient Greece to modern experimental productions, from medieval theatre to modernist dance, from the 'fashion plays' to contemporary Shakespeare, marking developments in both culture and performance.
Revealing the relationship between dress, the body and human existence, and acknowledging a global as well as an Anglo and Eurocentric perspective, this book shows costume's ability to cross both geographical and disciplinary borders. Through it, we come to question the extent to which the material costume actually co-authors the performance itself, speaking of embodied histories, states of being and never-before imagined futures, which come to life in the temporary space of the performance.
With a contribution by Melissa Trimingham, University of Kent, UK
Table of contents
Preface
Introduction
1 The First Costume: Ritual and Reinvention
2 Costuming Choruses: Spectacle and the Social Landscape on Stage
3 The Grotesque Costume: The Comical and Conflicted 'Other' Body
4 The Flight off the Pedestal
5 Agency and Empathy: Artists Touch the Body
6 A Different Performativity: Society, Culture and History on Stage
Notes
Selected Bibliography
Index
Reviews
Barbieri (London College of Fashion, UK) offers a refreshing look at costumes and their use throughout history in creation, use, and affect in the development of live performance. The author finds connections between contemporary work and historical costume in pageantry, theater, and dance. Six chapters take up a wide variety of topics, exploring for example the transformative ritual of costume, costuming of choruses, the grotesque "Other" body, flying technology and costume, and costume in the present representing the past. Chapter 5, contributed by Trimingham (drama and theater, Univ. of Kent, UK), offers a compelling look at the effective power of costume as art. This well-written, beautifully illustrated book brings to light the importance of costume to live performance in terms of its preparation and presentation. Drawing examples from ancient Greece as well as a wide variety of European theater, from medieval theater to more contemporary and experimental productions, this book is sure to become required reading for students and scholars of costume design and history. Summing Up: Highly recommended. Lower-division undergraduates through faculty and professionals, including students in technical programs.
– CHOICE
This is essential reading for anyone interested in performance and costumes, providing an exciting and accessible scholarly exploration of the uses and significance of costumes from prehistoric ritual to contemporary theater. It is valuable for its international range of productions and detailed descriptions of significant costumes, including dance, circus performance, street theater and traditional stage.
– Patricia Lennox, New York University, USA,
Donatella Barbieri has crafted a unique and intriguing way of looking at the history of costumes for performance. Drawing on case studies and in-depth analysis of performance costume, this book is a marvelous addition for researchers in the costume discipline.
– Colleen Muscha, School of Theatre, College of Fine Arts, Florida State University, USA,
This poetic work is a tour de force of lively research and imagination. Charting the transformation of performance costume across time, space and material, Barbieri, with Trimigham, takes us from the Ancient Greek chorus to modern trapeze artists, revealing how costume creates new thresholds of human experience.
– Peter McNeil, University of Technology, Sydney, Australia,
With compelling scholarship and great artistic sensitivity, Barbieri deftly explores the cultural, societal and creative agency of the costumed and performing body. In tracing the complex artistic, historical and cultural journey from every day clothing through the designer to the cutting table to the stage costume, this magnificently illustrated book makes an absolutely essential contribution to our understanding of scenography.
– Christopher Baugh, University of Leeds, UK,
Donatella Barbieri's own breadth of skills as a passionate lecturer, an inspiring teacher and a practitioner are all evident in this wonderful and uncompromising new book. Through the agility of her themes and connections from paleolithic cave painting to the most recent performances or archival discoveries, she never loses sight of the metamorphic power of costume. This is a daring and inspiring book.
– Judith Clark, Research Centre for Fashion Curation, University of the Arts London, UK.,
The book is beautifully produced.
– Times Literary Supplement