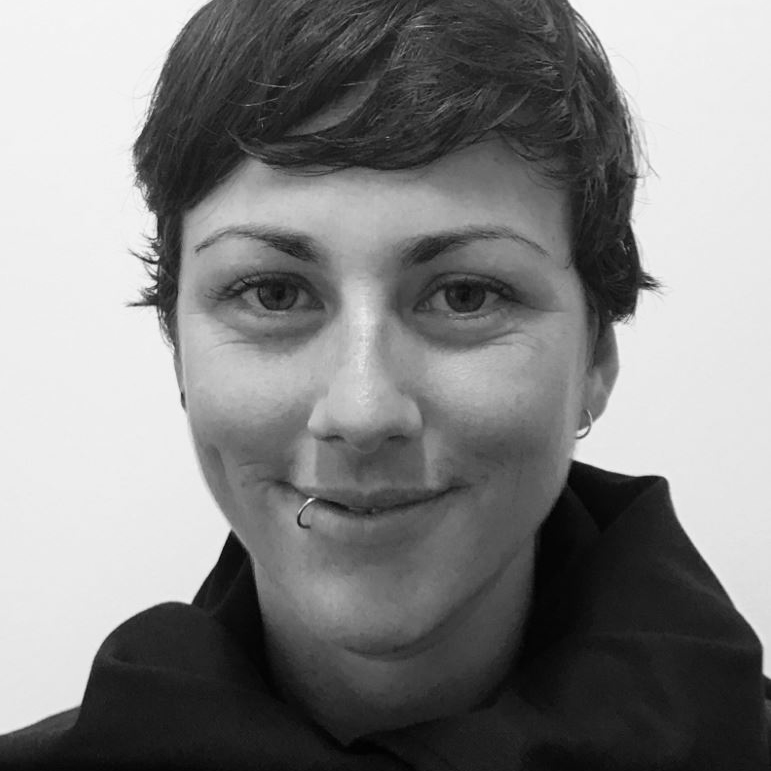 Alice Lewis
Alumni, RMIT University
Alice Lewis is a Landscape Architect exploring performative, worn garments in choreographing the environment of the self. Situated at the intersection of landscape architecture and embodied fashion practice her current PhD by Project hosts a series of immersive invitations that engage others with the agency of dress through workshops, wearable exhibitions and classes. Alice has a Bachelor of Design (Landscape Architecture) and a MA in Landscape Architecture (distinction) from RMIT University. With a prior history in freelance costume design her work uses specifically made and worn garments to question the power of the dressed self.
In 2014 her Night Brigade Project, a high-visibility fashion collection attempting to change street-user dynamics and was awarded the Australian Cycling Promotion Fund's National Award for Innovation.
Following this Alice received an Australian Postgraduate Award to complete her PhD at RMIT University. As part of this performative research, Alice has presented wearable exhibitions at the Aarhus School of Architecture (Denmark), The Swedish School of Textiles (Sweden) and the Victorian College of the Arts (Australia). She has also taught classes on wearable research to design students at the University of Ljubljana (Slovenia) and to Masters of Landscape Architecture students in RMIT University (Australia). Alongside this is an ongoing pop-up participatory workshop practice of wearing and making that has occurred at events such as the Melbourne Fashion Week as well as the 22nd edition of the Performance Studies International Symposium.
Supervisors: Mick Douglas, Pia Edne Brown
Advisor: Jessica Bugg