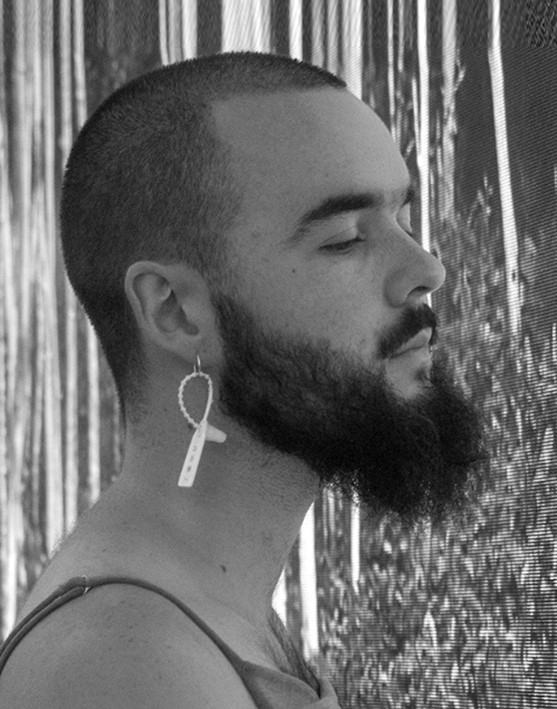 Daniel Marks
RMIT PhD Student
Research Summary: 
This research project centres non-binary (or "de-binarising") methodologies of performance within the context of multi-modal media networks, with an intention to actively disrupt hierarchical dynamics of representation/documentation.
Taking reference from posthuman theory (specifically theories of the human-as-network), and working with an architectural consideration of performance art beyond the "live" (of actions mapped out in configurations of documents, archives and language systems), my research proposes an understanding of performance as a gothic metabolism of artefacts, and initiates a methodology for post-singular art practice which applies this understanding to processes of self-quantitative symbology and iterative re-interfacing of bodily agency.
The basis of the project is an investigation of my own art practice's artefacts and documents as compositions of "tragedy" (dramatised loss and disparity) and "truth" (inter-subjective communications of concealed evidence). Self-problematising symbologies of tragedy and truth signification are iteratively developed as diagrammatic circulations of performance and artefact. As the singular body dissolves into a state of multiplicity in convolutions of tragedy and truth, arising from processes of artefacting and excavating, a network of potential architecture and choreography emerges. Pitying the Vessel aims to exhume states of decentralised embodiment from this network: a metanarrative of performative action-artefacts re-framed as queer anti-vessels.
Biography: Daniel R Marks is an interdisciplinary artist based in Naarm/Melbourne, currently undertaking a PhD research project in the area of "post-singular" performance-installation methodologies at RMIT University.
Applying a framework of queer self-esotericism to processes of entropy and feedback-looping, Marks works through collusions of performance art, poetic-didactic writing/diagram work, sculptural installation, and accumulative media archives to exhume intertextual potentialities of embodiment. Artefacts of doing and undoing are, in Marks' practice, choreographed as archaeo-architectural re-configurations of bodily agency.
They have shown performance, installation, and video projects at various art venues within Melbourne and regional Victoria, as well as via multiple digital exhibition platforms.
Supervisors: Mikala Dwyer, Drew Pettifer