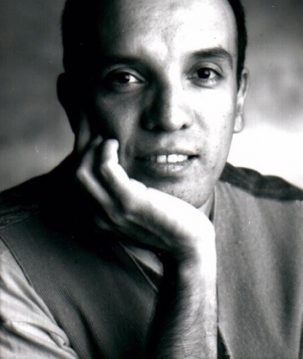 Jorge Sandoval
Course Leader BA (Hons) Costume for Performance at London College of Fashion, UAL and Alumni, Aalto University
Research Summary: This article-based dissertation explores the ways the male costumed body performs theatricality in non-theatre settings. It does so by looking at costume as a means of expressing non-normative gender.  More specifically, the dissertation uses as cases studies the regalia of fans of the Canadian football team the Saskatchewan Roughriders and drag display in both professional and amateur situations in Canada and Finland.
The performance of the costumed body in non-theatre settings expands the notion of representation to include human interaction in the physical, material world and on the internet—both considered integral parts of the ambit of the everyday. The purpose of this research is to consider the queered male body in such spaces as a theatrical device, and to understand it from the viewpoint of costume studies in order to explore the concepts of 'costume' and 'body' as simultaneously signifying and deconstructing binaric gender assumptions.
Biography: Jorge Sandoval is currently the Course Leader for the BA (Hons) Costume for Performance Couse at UAL. Jorge is a doctoral candidate at Aalto University, Department of Film, Television and Scenography in Helsinki Finland. He holds an MFA in Theatre and Interdisciplinary Studies from The University of Regina and a BFA in Art History and Studio Art from Concordia University in Montreal, Canada. Jorge is also adjunct Professor at the Faculty of Fine Arts at the University of Lethbridge in Lethbridge, Canada. Jorge actively researches and works with issues related to queer identity, theatre and performance, and the production of space and he has published several articles on these topics for a variety of peer reviewed journals. Jorge has been the resident set and costume designer for the Banff Summer Arts Festival (Canada, 2005-2016) where he designed and mentored young designers from Canada and abroad. Jorge is an active practitioner, designing and researching costume from a variety of perspectives.
Supervising Professor: Sofia Pantouvaki
Thesis Advisors: Sofia Pantouvaki, Kathleen Irwin (external)