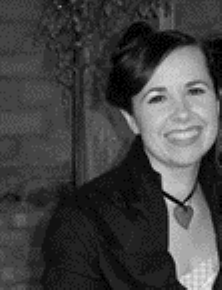 Louise Chapman
PhD Student, London College of Fashion UAL
Research Summary: The purpose of this practice- led Ph.D. is to explore the potential narratives of a selection of everyday women's dress dating 1795-1885 through the act of costuming as an authorial practice. Dress within exhibitions could be considered as being 'sense dead,' (Di Ballo & Koureas 2010) the practices employed within the research aim to challenge the 'occularcentrism' prevalent within encounters of everyday historical dress in contemporary events and exhibitions.
The research uses selected objects from an assemblage of dress, discovered in 2012 whilst searching for haberdashery at Birmingham City University.  Featuring 177 items of middle class, worn, predominantly women's dress dating across the dates c1775-1980 the assemblage contains at least two gatherings of dress, one bequeathed by Kate Elizabeth Bunce, (1856-1927) the late Pre-Raphaelite artist donated in 1927, and the other objects with no documented provenance.
The research employs, object-based study, material culture analysis, and fiction writing to explore unseen narratives of selected dress. 'Costuming' (Monks 2010) is being utilised as an authorial device to evoke empathic humanistic responses, renegotiating the contract for participation (Machon 2016) between the spectator and the dress being viewed within the dress exhibition and encounter with everyday dress. 
https://www.youtube.com/watch?v=6Fm54AiSk_c
Biography: Louise currently leads and lectures on the BA Hons Costume Design and Practice programme at Birmingham City university (BCU). Prior to joining BCU she worked as a costume practitioner in various roles including, wardrobe assistant, cutter, head cutter and wardrobe supervisor. Predominantly specialising in historical costume Louise has worked with many clients including, Aardman Animation, the Royal Shakespeare Company, Bristol Old Vic and the Stephen Joseph Theatre with Alan Ayckbourn as director.
As part of her research, Louise has spoken at a number of international conferences including, Critical Costume 2020, https://costumeagency.com/project/louise-chapman/Culture, Costume and Dress (2021, 2019, 2017) of which she has been a member of the convening panel since its conception in 2017. In April 2019 she presented a paper at The Museum for All People: Art, Accessibility and Social Inclusion, at Madrid University, and recently published a paper entitled,
'Cabinets of Costume: Renegotiating Participation Through Practice, Object- Based Study and 'Ghosts' of an Assemblage of Dress' featuring in a special edition of Costume: The Journal of the Costume Society.
Louise has recently worked on an initiative with Dr Pedro Cravinho in the Art, Design and Media Archive at BCU to make the assemblage of dress accessible and searchable within the universities' library search engine.  Alongside this, she shares co-ordination with Joanna Jarvis of the Costume Society's Patterns of Fashion Award, developing the new Patterns for Performance Award in 2019 to recognise and celebrate the creative work of student costume designers inspired by Janet Arnolds patterns.
Supervisors: Jeffrey Horsley, Anna Buruma