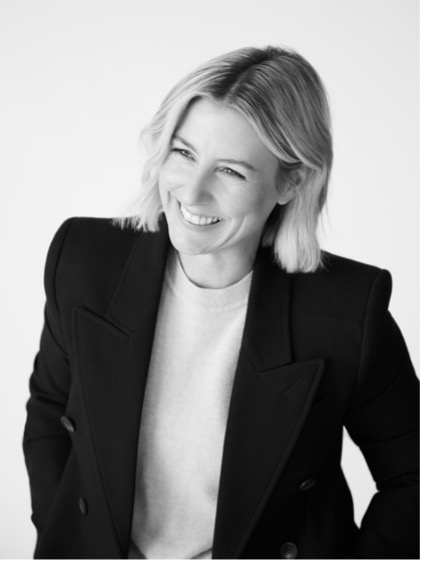 Mandy Nichols
RMIT PhD Student
Research Summary: 
This practice-based PhD explores slippages surrounding the production of historical costume and contemporary fashion by using the 'replica' to cite history as a design method to traverse the fields. The research questions the key differences between historical and contemporary clothing, how it is made and consumed and how replicating traditional methods of making clothing in new ways can offer alternate models of slow and responsible practice. 
The research is informed by a professional pattern-cutting practice in haute couture ateliers and costume workrooms for film and theatre as well as my fashion practice, Replica Project which references archival artefacts to reframe the relationship between costume and fashion. The aim of the research is to foreground the methods of cut and construction of clothing, hi-lighting overlooked skills and practitioners integral to the design process and explore how garments can be made more mindfully with alternate models of practice and consumption.  
The research builds upon Marxists themes of industrialization, production, and consumption as well as Walter Benjamin's notion of the "aura" encompassing ideas around authenticity and the value of reproduced artefacts and their relationship to technological development, artistic production, politics, and culture. Building on Benjamin's ideas, my research positions the reproduced artefacts as embodying their own specific cultural value in the same way as originals, transmitting knowledge production, as well as reflecting time, culture, politics, and aesthetic shifts experienced now. 
Working with archival research, replica studies and the mise-en-scene, the research aims to test what fashion and costume can communicate when taken out of the context of the editorial, stage, or museum.  
How much of a story do we need to know when encountering these clothes and what can costume reveal to us that is absent within fashion and vice versa. 
Biography:
Amanda is a practice-based PhD candidate and sessional lecturer in the school of fashion and textiles at RMIT University. Amanda established her practice 'Replica Project' upon graduating from the Masters of fashion (Design) at RMIT in 2019. Replica Project is a multi-layered practice that interrogates the complex connections and slippages between fashion and costume and is informed by her professional training in costume for film, theatre and haute couture working with filmmakers including Baz Luhrmann and Catherine Martin, theatre companies including Opera Australia, Belvoir and  Bell Shakespeare companies and fashion houses Givenchy and Schiaparelli. In 2015 Amanda was awarded the Churchill fellowship to develop her expertise in corsetry and couture techniques within the collections of the Victoria and Albert Museum, Balenciaga and Kyoto Costume Institute. Replica Project received the Australian Fashion Foundation Award in 2019, the Australian Fashion week Next-Gen award in 2021 and the Victorian Premiers design award in 2022. 
Supervisors: Professor Robyn Healy and Associate Professor Ricarda Bigolin