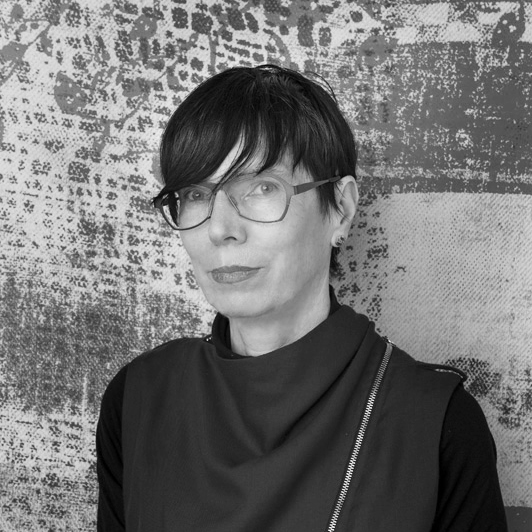 Professor Robyn Healy
Deputy Pro-Vice Chancellor of Student Belonging in the College of Design and Social Context and Dean of the School of Fashion and Textiles, at RMIT University
Professor Robyn Healy is Deputy Pro-Vice Chancellor of Student Belonging in the College of Design and Social Context and Dean of the School of Fashion and Textiles, at RMIT University, Melbourne, Australia. The School of Fashion and Textiles is at the global forefront of fashion and textiles education, training and research, working with industry to foster next generation design and business leaders. Robyn commenced working at RMIT in 2006 and has held roles in the School of Architecture and Design and the School of Fashion and Textiles from lecturer, program manager, HDR Director, and Deputy Head of Research.
Robyn's research, and independent curatorial practice works extensively with Australian and international public collections of fashion and textiles, collaborating with contemporary practitioners to disseminate design through experiences of exhibition, publication, and/or conversation.
Robyn has developed two major Australian public collections of fashion.
From 1990 to 2004, she was the Senior Curator of Fashion and Textiles at the National Gallery of Victoria. Previously working at the National Gallery of Australia, where she was the inaugural curator of International Fashion from 1982 to 1989 and the Senior Curator of International Decorative Arts from 1990.
In 2003 she received a Centenary medal from the Australian Government for her contribution to Australian society.
Robyn completed her PhD by project in 2009 entitled Striptease, an enquiry about new possibilities for exhibiting fashion in museums, which involved an understanding of the experience of wear.