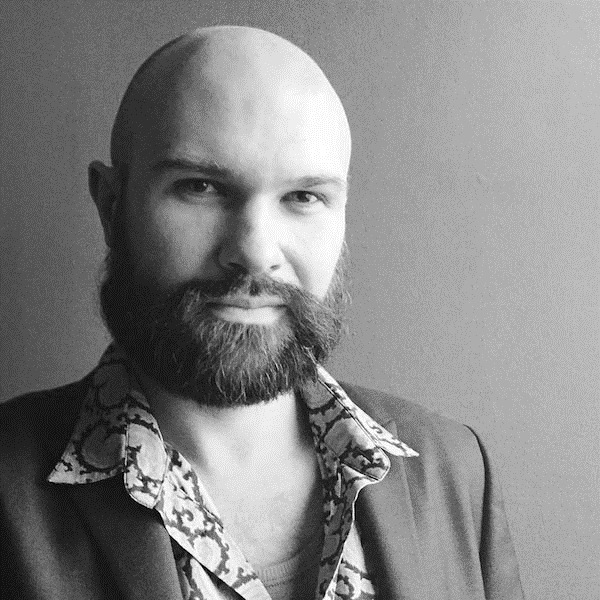 Douglas Atkinson
Innovation Research Fellow, Digital Anthropology Lab, London College of Fashion, UAL
Douglas has a background in fashion pattern cutting, working with sustainable micro businesses and large international luxury brands.
Having used wearable electronics in his Masters Degree collection to map the motion of the wearer and translate this into a live soundscape, Douglas continues to conduct interdisciplinary research into sensory intersections between fashion and technology.
As Research Assistant on the EPSRC funded Digital Sensoria project he explored the potential of synesthesic, cross-modal cues to influence our perception of the haptic qualities of interactive digital textile samples. He then worked with the Designer Manufacturer Innovation Support Centre (DISC) at London College of Fashion (LCF) to explore biosensor technologies as a means of tracking the emotional experience of garment machinists during manufacture. The use of such technologies to bridge technological and fundamentally human experience has now become a major theme of his research.
Most recently Douglas was Co-Investigator on the ESRC funded MIDAS: Embodiment project, guiding the lead ethnographic researcher in exploring digital practice at LCF in relation to the body and concepts of embodiment within the fashion domain.
He lectures and supervises student thesis projects for the MA Fashion Futures and MA Fashion Entrepreneurship and Innovation courses at LCF.